Our mentorship programmes are modelled off of near-peer mentorship because we have seen firsthand how successful it can be and the positive impact it can have, when facilitated effectively.
Near-peer mentorship is where mentors are an average of 3-5 years ahead of a mentee, or just a couple of life stages ahead of them. This form of mentoring results in highly relevant advice and enhances both the mentor and mentee's ability to relate to one another. 
Additionally, we have designed our programmes with the idea of 'giving and receiving' whereby women can be and receive mentorship simultaneously. As people we have an innate desire to give back, but we also have a desire to learn, so we're offering the opportunity to do both. This is where our name – OneUpOneDown – came from.
To facilitate meaningful connections and make great advice more accessible
Who you currently know shouldn't be a boundary for your potential to grow. We believe meaningful connections and great advice can be key to personal and professional growth, so are on mission to make it more accessible, and ensure every woman gets the support they want and need. Through the simple act of facilitating these meaningful connections, we believe we can have a remarkable impact on the lives of 1 million women.
Natalie Robinson
Co-founder and CEO
After leaving the corporate world to start her own company in 2015, Natalie spent 4 years building a community and providing support to other early-stage entrepreneurs. Seeing how small 'micro-connections' with the right people can transform someone's world is what inspired her to start working on OneUpOneDown.
Christine Jensen
Co-founder and CMO
Having navigated through various career path 'pivots', Christine understands the value having an outside perspective/support can bring. Christine is passionate about building a community of likeminded individuals who excel together, hence her inspiration to join Natalie working on OneUpOneDown.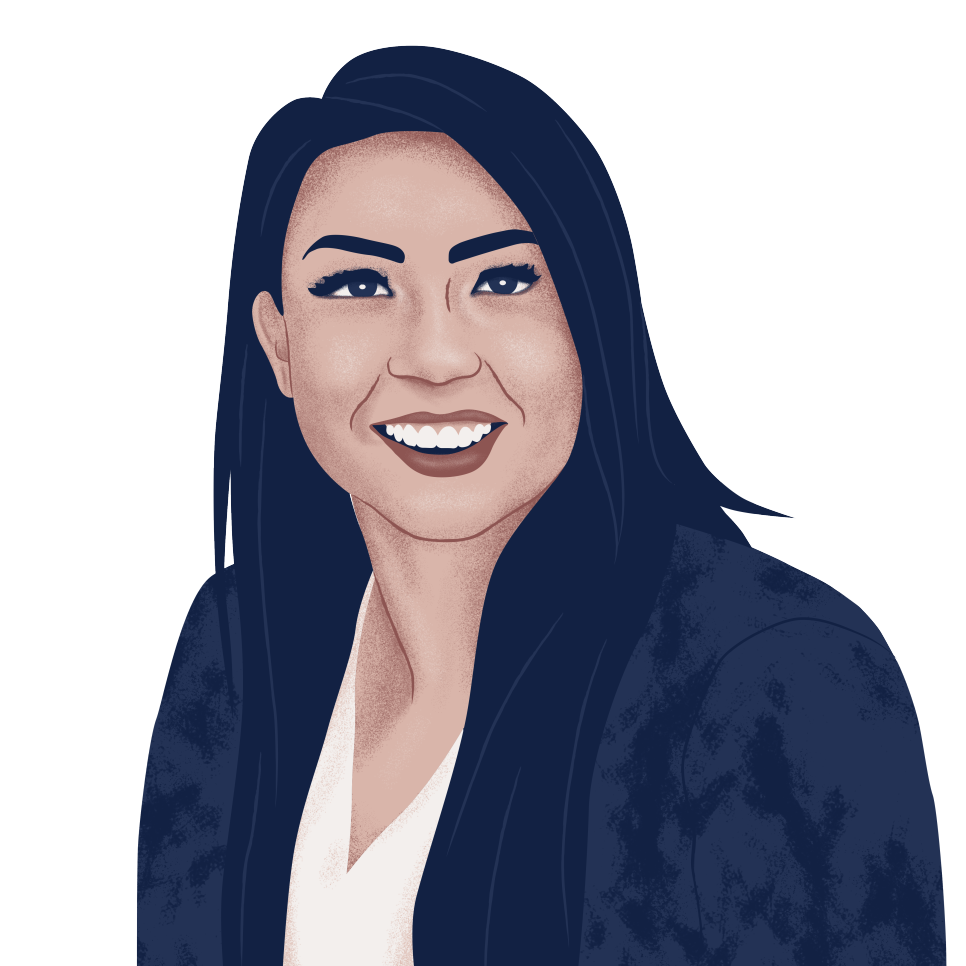 Dzhuliana Nikolova
Co-founder and CTO
Dzhuliana is passionate about developing emotional intelligence and personal development programmes. She was inspired by OneUpOneDown's mission to change the way people communicate and to support women in developing into great role models for others hence why she joined the team.