November marked some important milestones for OneUpOneDown. Our Co-Founders met in person for the first time and we took OneUpOneDown to the world, presenting at two conferences, The Cardano Summit in Laussane, Switzerland, and The Women in Silicon Roundabout Conference in London, UK.
Our Co-Founders First In-Person Meeting
OneUpOneDown's Co-Founders, Natalie Robinson and Dzhuliana Nikolova first met through mentorship almost three years ago. They founded a deep relationship based on trust and continuous learning, and have been working together almost every day from opposite sides of the world since.
So, coming together to meet for the first time in person was kind of a big deal! As both Natalie and Dzhuliana put it, "it was like all the love, support, and experiences we shared were realized at the moment when we met in person".
You can watch the video of them meeting below. We hope you get to share a similar experience with your mentors and mentees!
As well as having the opportunity to meet each other in person FOR THE FIRST TIME, Natalie and Dzhuliana came together for a mission – to start sharing OneUpOneDown with the world, champion mentorship, and move closer to our ultimate mission to restore how women connect, learn and lead.
After spending 5 days working together in person (and for Natalie, getting over the jet lag after a 30hr flight from New Zealand), they headed to Switzerland. Here, in Zurich, they met up with Amanda, OneUpOneDown's CMO for another first-time-in-person meeting!
By this point, we were well and truly convinced that Natalie needs to move to the Northern Hemisphere so these incredible in-person meetings could be held more frequently. Being able to work remotely as a team from anywhere in the world certainly has its benefits, but the energy of coming together in person is irreplaceable.
Next stop – Lussane for the Cardano Summit 2022.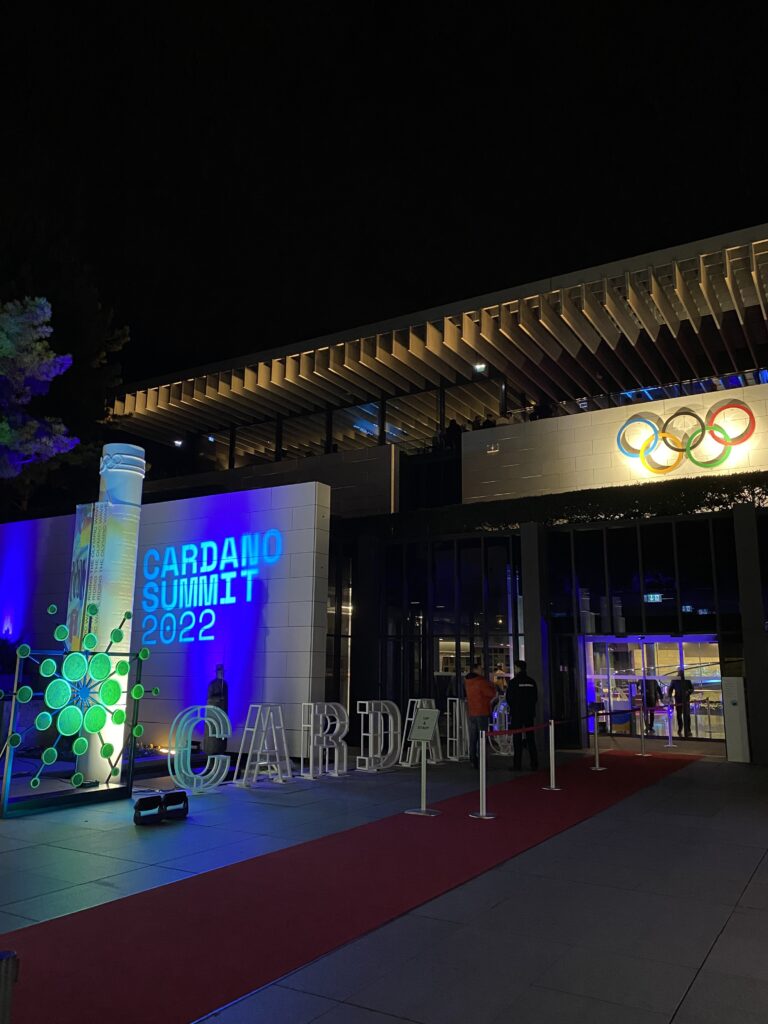 OneUpOneDown received a grant in June 2022 to support the development of our mentor-matching software, run a Cardano Catalyst mentorship pool, and to develop a white paper for a decentralized mentorship protocol, built on Cardano.
At the Cardano Summit, Natalie and Dzhuliana presented OneUpOneDown at the 'Impact as an Opportunity for Cardano' event, organized by Cardano4Climate, alongside an exciting line-up of impact projects and entrepreneurs.
They also presented their work developing a mentor-matching protocol, and the important questions for anyone designing a tokenized mode, at a workshop. This workshop was delivered in collaboration with James Dunseith, Co-Founder of Gimbalabs, an organization pioneering project-based learning and the development of education infrastructure on the Cardano blockchain. We've been working with James, who is an expert in Plutus (the programming language of Cardano), to develop smart contracts for the OneUpOneDown mentorship protocol.
Attending the Cardano Summit was an opportunity to deepen the relationships we have built with our friends within Cardano and to build new ones. We were again reminded of the value of connection and that it is not technology that enables change in the world, it is people.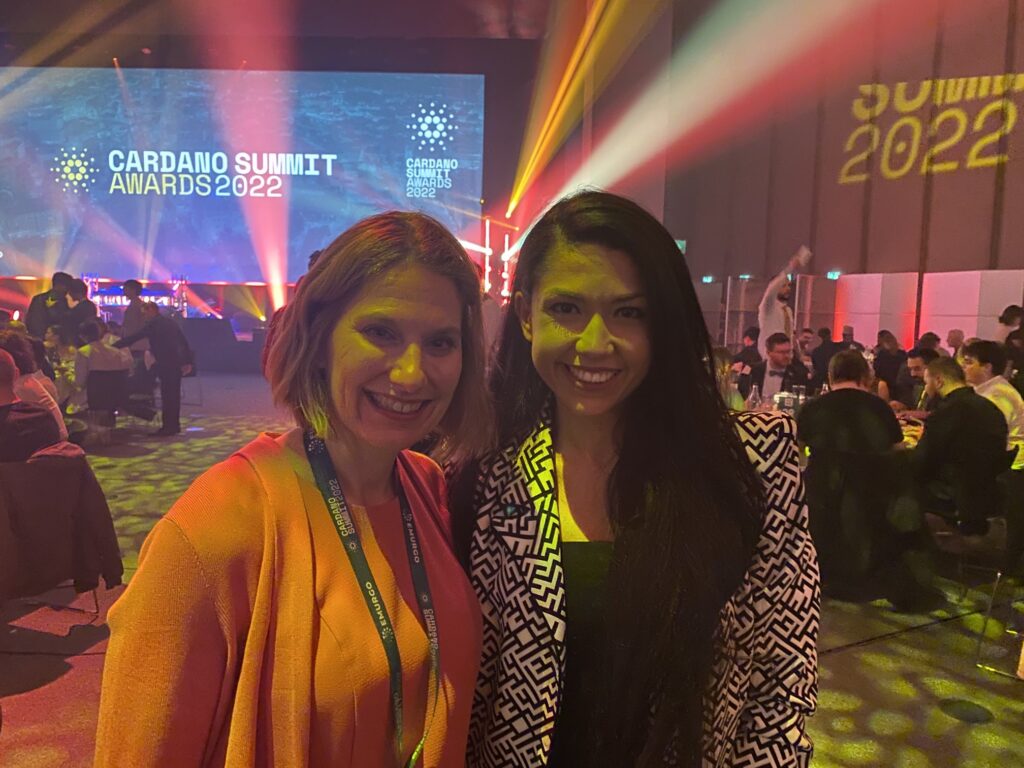 Technology is a tool, an output to orient ourselves around. Connections with people are what ultimately matter; how we connect and collaborate together will drive positive change in the world. There is no greater testament to this than the experience of mentorship!
Next stop – The Women of Silicon Roundabout Conference
Natalie and Dzhuliana returned to London to join over two thousand women in tech for the Women in Technology World Series, Women of Silicon Roundabout Conference.
Here, they delivered a sold-out workshop on the topic of 'How to become an effective mentor', inspiring participants to use the practice of mentorship to create trusted and authentic relationships and pathways for sharing knowledge.
It was clear from the trip that mentorship, and specifically near-peer mentoring for women, has the potential to radically change relationships, organizations and ultimately culture. Bring on the mentorship revolution!
---
Follow OneUpOneDown on Facebook, LinkedIn, Twitter and Instagram to stay tuned with the latest news.