We're excited to announce the launch of our new web app! ???? Now mentors and mentees can create their profiles, update and prioritise the tags that describe the experience they have or want to gain and access the mentorship training materials we have available.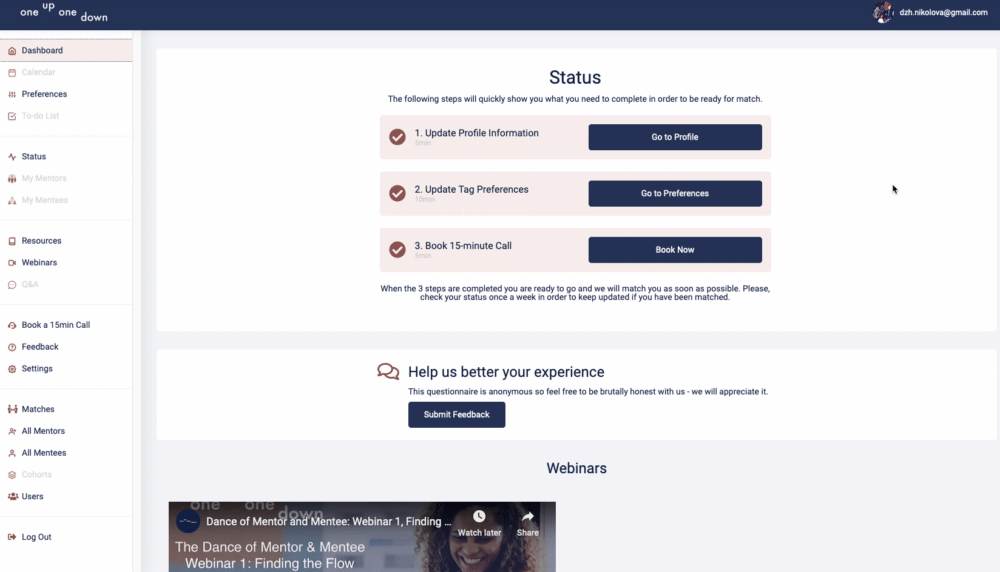 We have exciting features planned for the future to help mentors and mentees keep track of their relationships, communicate and access relevant learning and development opportunities.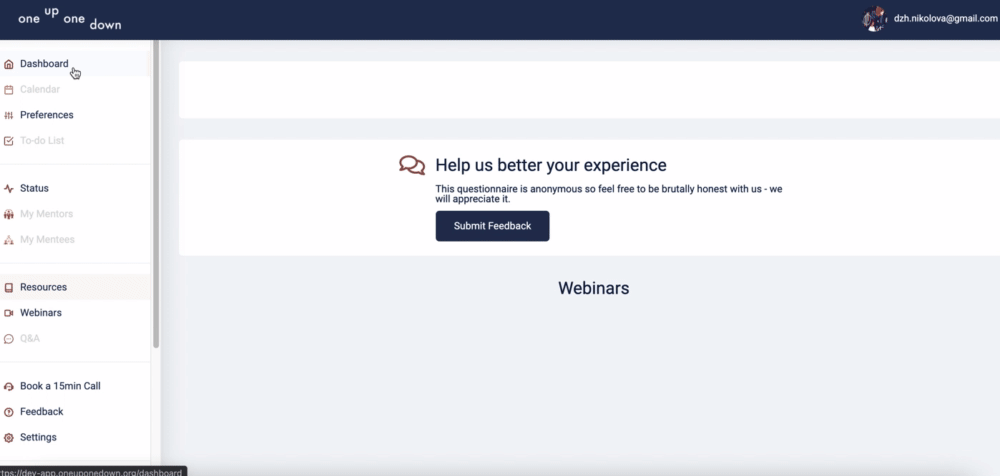 What does this mean for you?
If you're already an OneUpOneDown mentor and or mentee, you will receive an email from us with a link to reset your password. If you haven't yet received this email, or somehow it's vanished in your inbox, please select the 'forgot password' option in the log-in screen.
We've transferred the details you provided when you first logged in over to the new app for you. Once you log in, you can check and update your details to make sure they are still relevant. Under 'Preferences', you can also change and re-prioritise the tags that you selected when you signed up if your areas of focus or your experience have changed.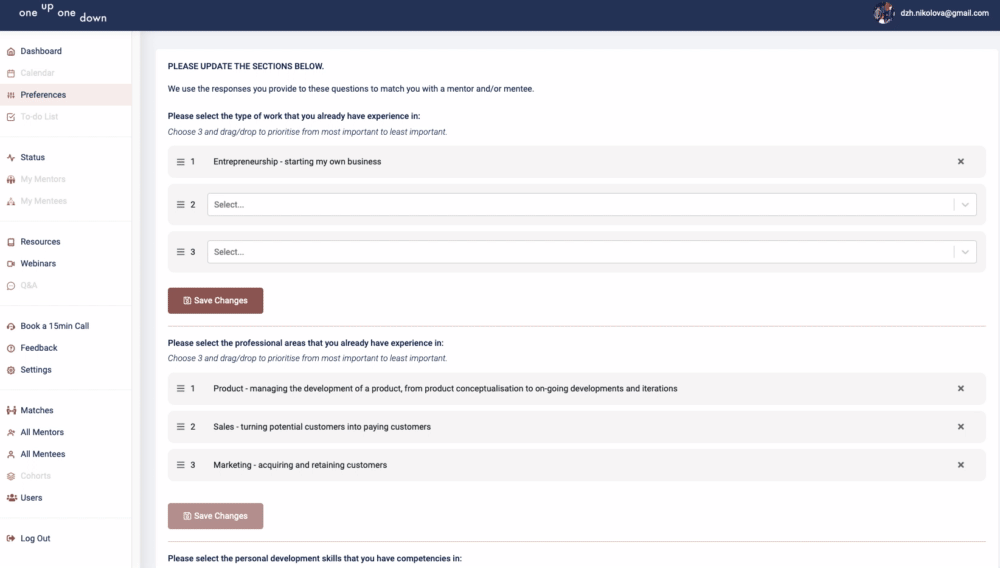 It also means that we can increase the rate at which we are making matches, hooray! ????
If you haven't yet signed up with OneUpOneDown, you'll get to experience the new app right from the get-go. You can sign up, create your profile as a mentor and or a mentee via the link below.
New Application Guide
A guide for mentors and mentees showing the steps in order to get matched within the application.