Our team has been working tirelessly to enhance our platform with new features to help users achieve their ultimate goal of finding high-quality, relevant mentorship from like-minded women.
Our new interface is beautiful and easy to use. Here are some of the exciting new features we've added:
Step-by-step Onboarding: We've created an intuitive onboarding process to collect your current needs and experiences, making it easier than ever to find the perfect mentor match.
In-App Mentor-Mentee Proposals: You can now review and accept mentor-mentee proposals directly in our app, streamlining the process. As you engage in more and more mentorship relationships, you'll build up a network of trusted advisors.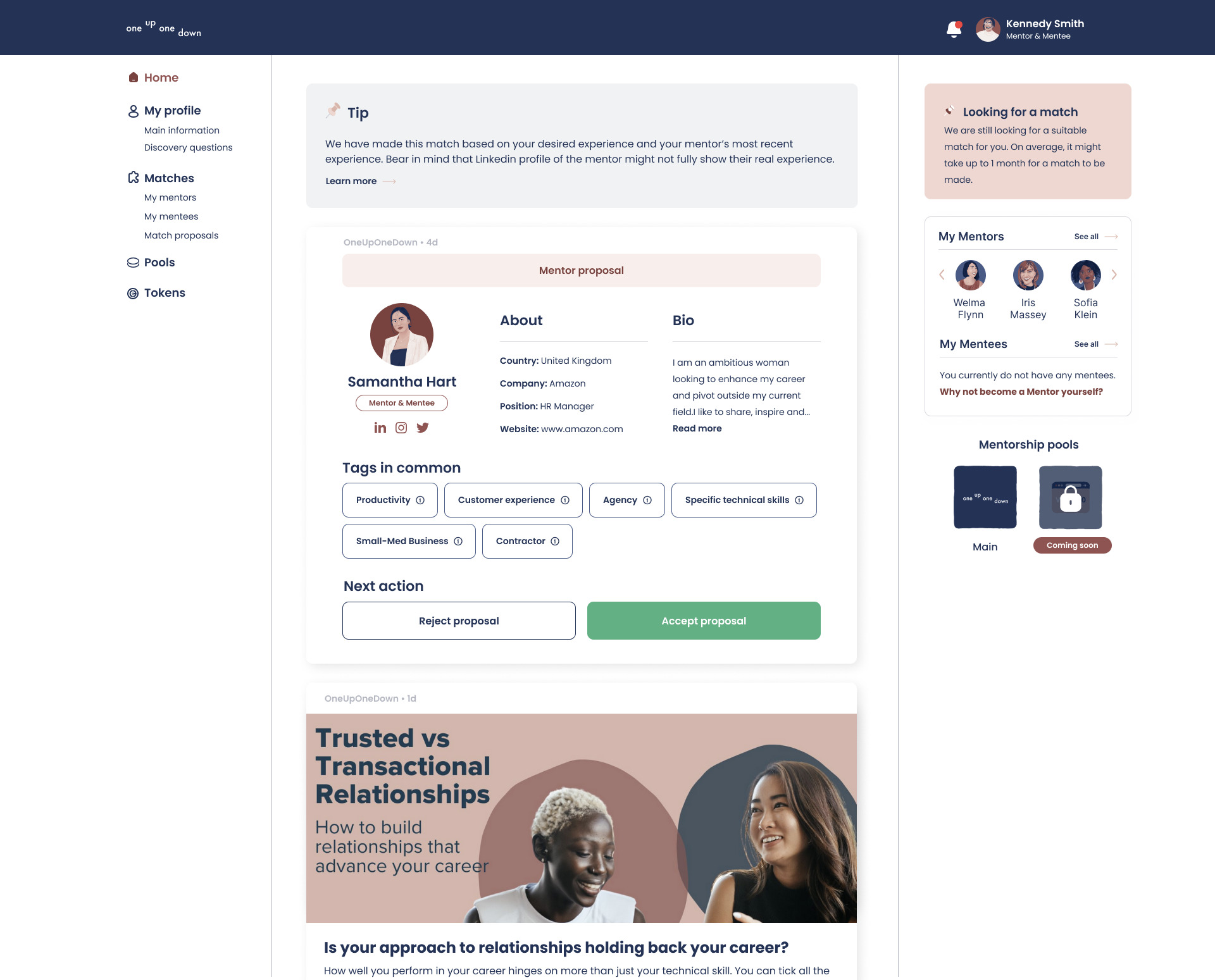 Match management tool: Our new tool lets you track your progress with your mentor or mentee, making it easy to stay on top of your goals and accomplishments.
Newsfeeds with Relevant Content: We've added newsfeeds featuring articles and other resources that are specifically curated for women in business and tech. This feature will evolve to allow dynamic interaction and a place for experts to share materials relevant to what mentors and mentees are seeking.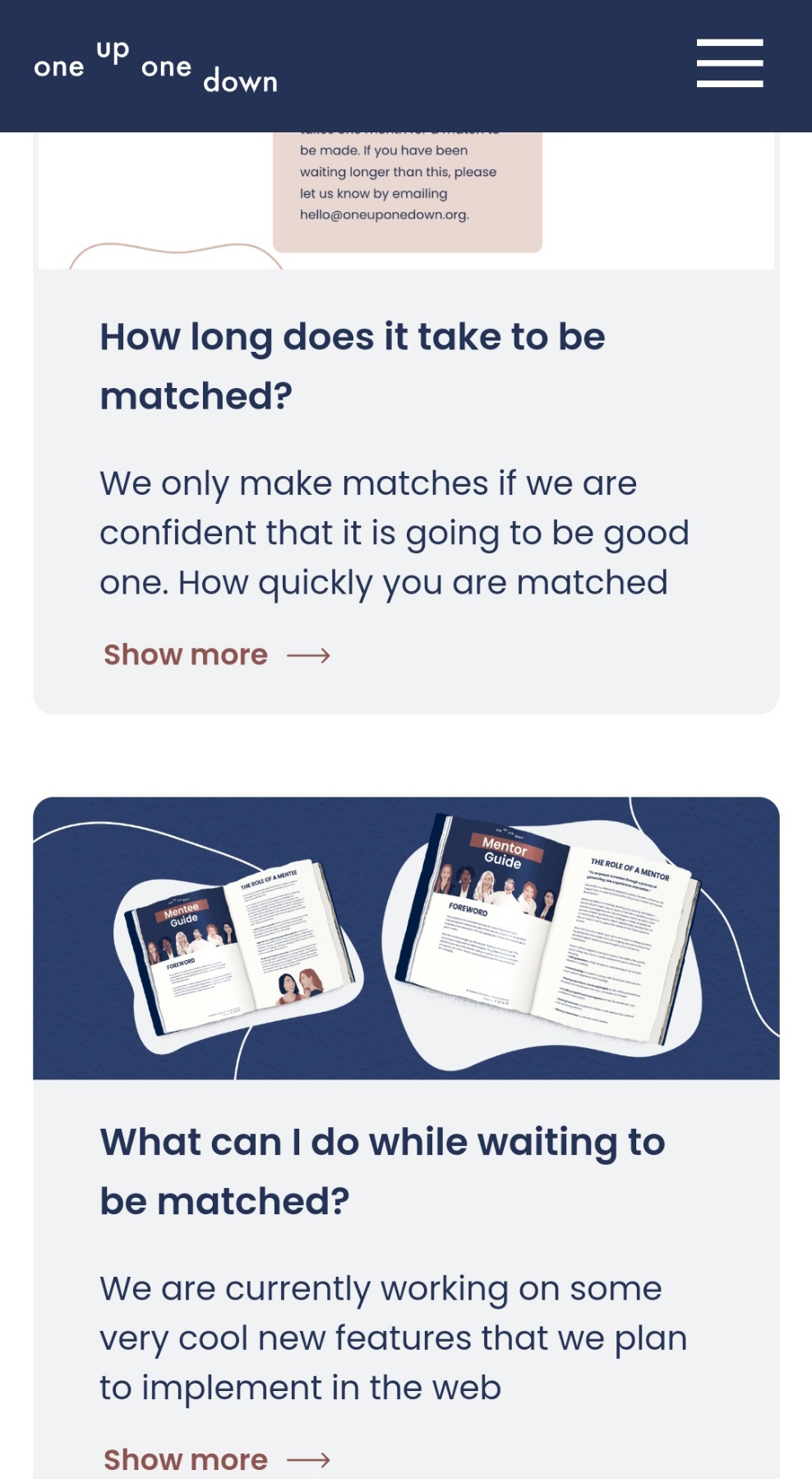 Pools: Our new "Pools" feature allows organizations and specific interest or industry groups to launch their own OneUpOneDown mentor-matching experience. Matches are made within the group of mentors and mentees who have joined the pool. This exciting new feature supports our goal to make highly relevant mentor-mentee matches and enables communities and organizations to use OneUpOneDown's mentorship infrastructure to unlock new value for their members.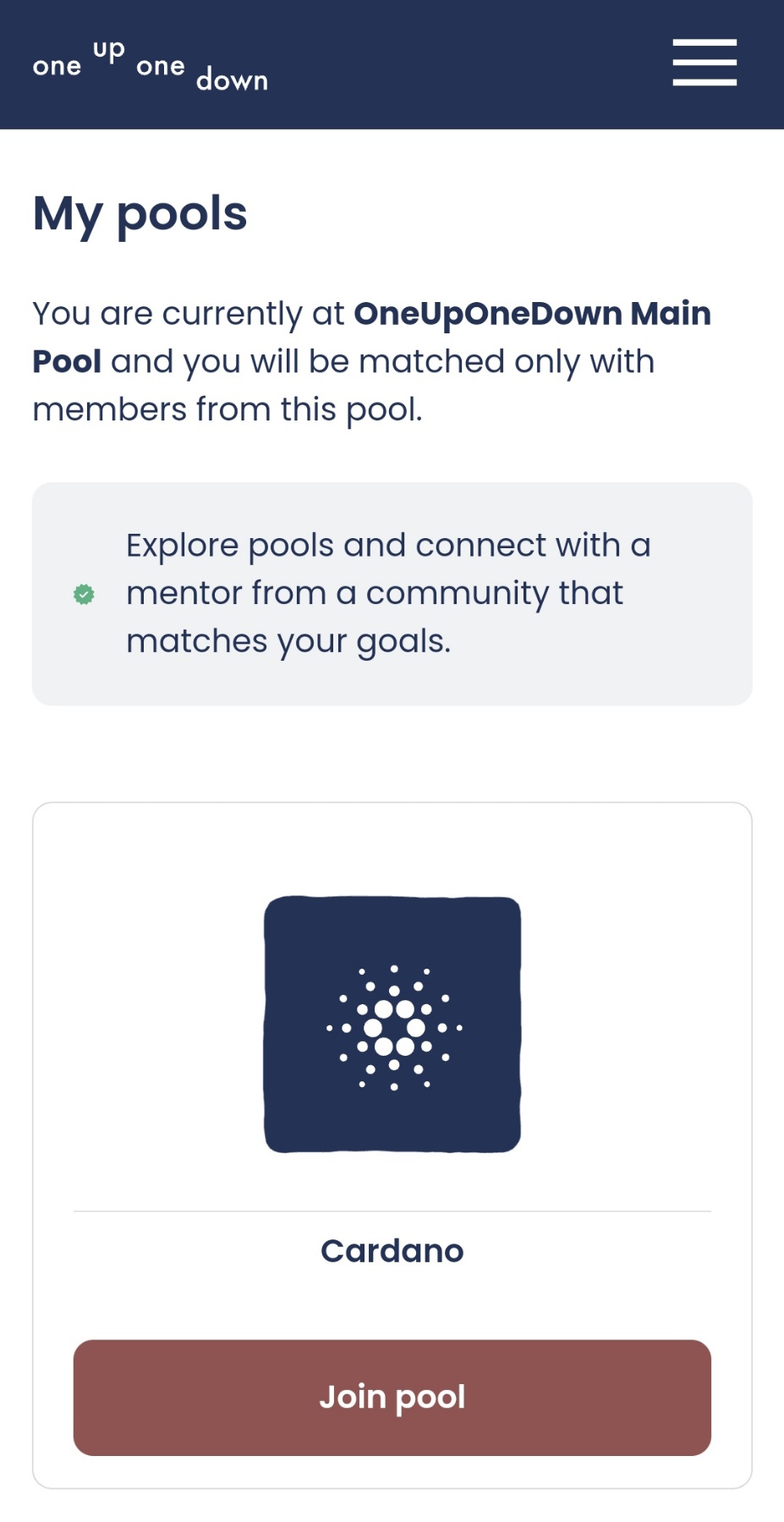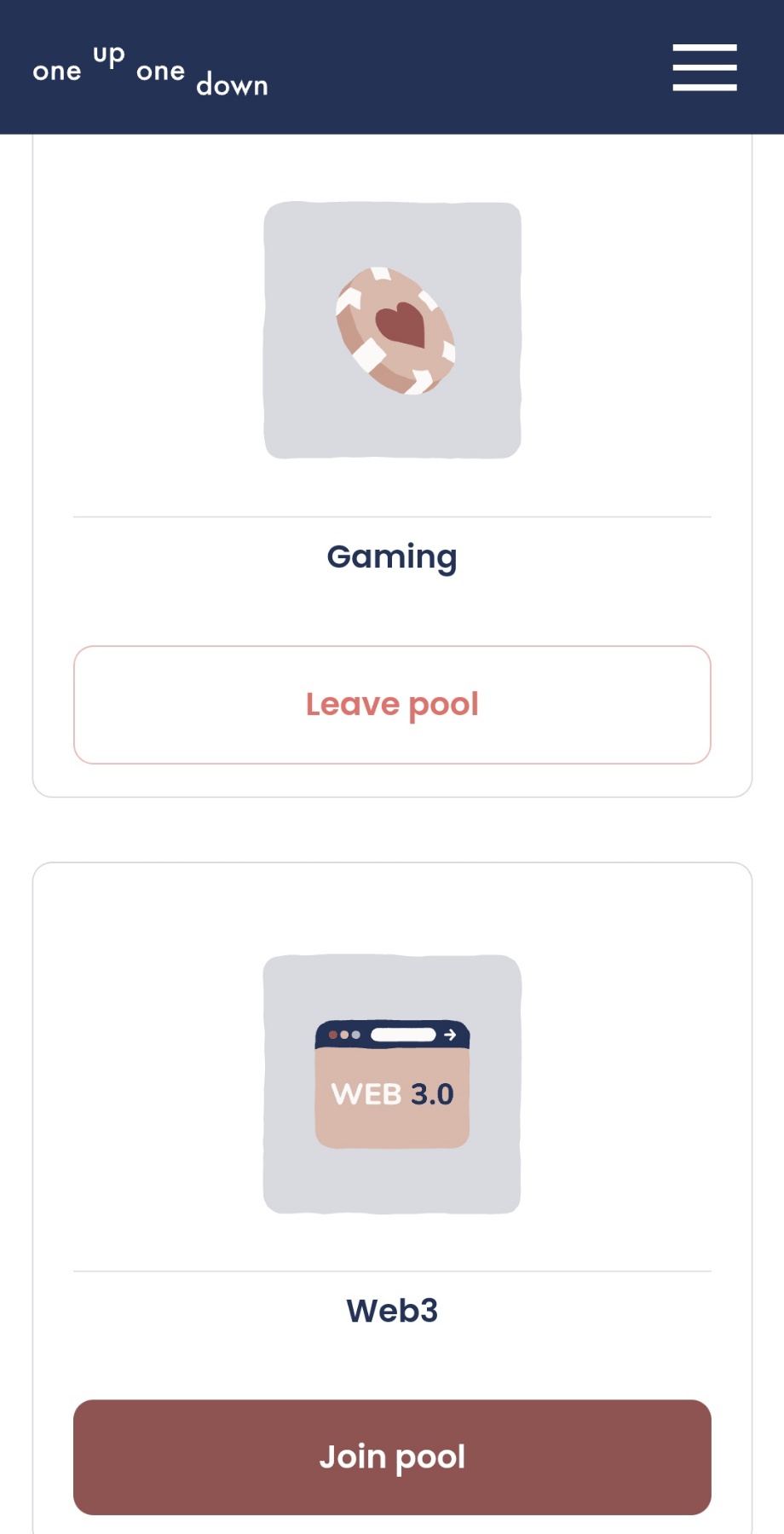 But that's not all! We've also completely redesigned our legacy platform into a modern microservices-based cloud platform in the back end. This involved establishing engineering best practices and creating plug-ins to retrofit the new components, which has reduced operational costs and complexity while increasing throughput and performance by orders of magnitude.
We've also automated data-cleaning processes and trained new models using classification and regression algorithms. This allows us to make 10x more match proposals with higher quality.
We're confident that these new features and improvements will make your mentor-matching experience even better. As always, we're committed to providing ongoing access to high-quality mentor matches, so you can continue to grow and thrive in your career.
Read next: A step-by-step guide on: how to complete your OneUpOneDown profile
Thank you for being a part of the OneUpOneDown community, and we can't wait to hear what you think of our new product.
---
Follow OneUpOneDown on Facebook, LinkedIn, Twitter and Instagram to stay tuned with the latest news.